Notes
The public-use data files in this collection are available for access by the general public. Access does not require affiliation with an ICPSR member institution.

The citation of this study may have changed due to the new version control system that has been implemented. Please see version history for more details.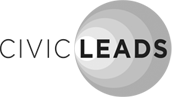 This study is maintained and distributed by Civic Learning, Engagement, and Action Data Sharing (CivicLEADS). CivicLEADS provides infrastructure for researchers to share and access high-quality datasets to study civic education, civic action, and the relationships between the two.