IEA Civic Education Study, 1999: Civic Knowledge and Engagement Among 14-Year-Olds in 23 European Countries, 2 Latin American Countries, Hong Kong, Australia, and the United States (ICPSR 21661)
Published: Nov 7, 2016
Principal Investigator(s):
Humboldt University of Berlin; University of Maryland-College Park
Series:
https://doi.org/10.3886/ICPSR21661.v3
Version V3
Notes
The public-use data files in this collection are available for access by the general public. Access does not require affiliation with an ICPSR member institution.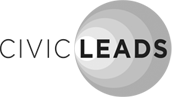 This study is maintained and distributed by Civic Learning, Engagement, and Action Data Sharing (CivicLEADS). CivicLEADS provides infrastructure for researchers to share and access high-quality datasets to study civic education, civic action, and the relationships between the two.